Privacy Policy
This is the privacy policy of GRANDYE®.
First of all, Huizhou Grandye Industrial Co., Ltd. is located in Huizhou Guangdong China, and we are responsible for processing privacy data.
And then, this policy explains our general terms about the processing of personal data. Secondly, we describe which data we will process and how we guarantee your privacy and your rights. If you want to know which cookies we use, please read our cookie policy.
Thirdly, this policy covers all processed data of website visitors, suppliers, job applicants, and all other GRANDYE® relations.
What is the general privacy policy of GRANDYE®?
GRANDYE® respects the privacy of all the visitors of her website https://www.grandye-switch.com, including all her (potential) customers and relations.
GRANDYE® puts the security and confidentiality of your personal information first and carefully handle your personal data.
GRANDYE® only shares your personal data with third parties if this is necessary for the fulfillment of an agreement or if this is requested by law.
GRANDYE® is constantly looking for ways to improve her services and tailor it as much as possible to your personal wishes and needs. In addition, GRANDYE® always takes your privacy into account and complies with the requirements of the applicable data protection legislation.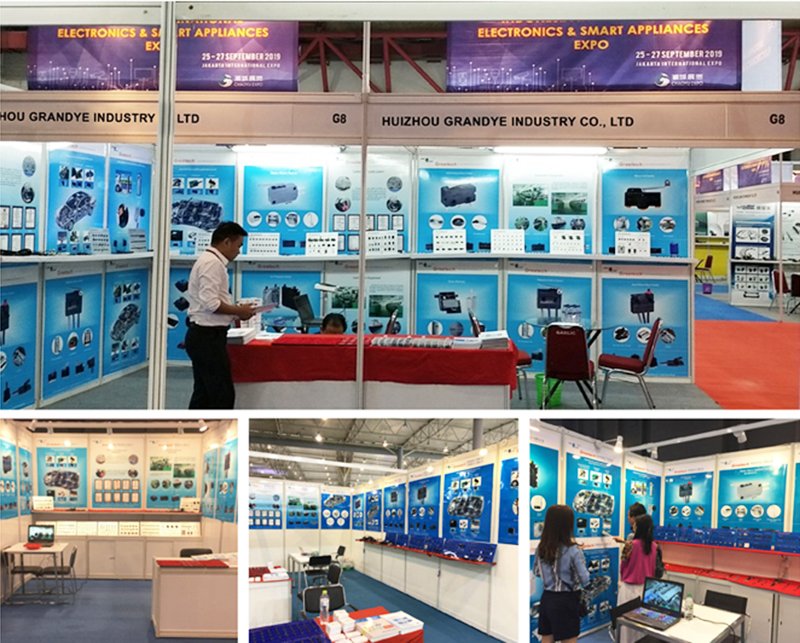 1. Compliance with Laws and Other Regulations
In fact, we comply with all national laws and policies and other regulations relating to the protection of personal information.
2. Establishment and Continuous Enhancement of Personal Information Handling Guidelines
Our company will promulgate to directors and junior employees to require them to  protect personal information. We not only maintain and follow guidelines for the proper protection and use of personal information, but also strive to improve these guidelines on a continuing basis.
3. Acquisition, Use, and Release of Personal Information
We clearly define the uses to which personal information. Within these constraints, we acquire, use, and release personal information only with the consent of the individual concerned.
4. Secure Management
We strive to maintain secure management of personal information and have established the necessary measures to prevent unauthorized data access, loss, destruction, alteration, or leaking.
5. Disclosure and Correction
Requests for disclosure, editing or deletion of personal information shall be responded to on a case by case basis pending confirmation of the identity of the requestor.
What right do you have with regard to your personal data?
You have the right to view, correct off to remove your data. In addition, you have the right to withdraw your permission to the data processing or to object to the processing. You are also entitled to data portability in some cases. This means that you can submit a request to us to send the personal information, in a computer file, to you or another organization mentioned by you.
You can send your request to view, correct, remove, or data portability of your personal data or your request to withdraw your permit or your objection to the processing of the data to [email protected]
To be sure that your request has been made by you, we ask you to send a copy of your ID with the request. Make your passport photo, MRZ (machine readable zone, these are the two of three lines at the bottom of the front page of the passport or at the back of an ID card), ID-number, and Social security number black. This is to protect your privacy. We will assess whether we should be able to respond to your request and will respond as soon as possible.
What if the privacy policy GRANDYE® changes?
The data protection rules and our services may change. Therefore, we reserve the right to change this privacy statement. The most current privacy statement can always be found at https://www.grandye-switch.com. This statement was last modified on June 10, 2020.