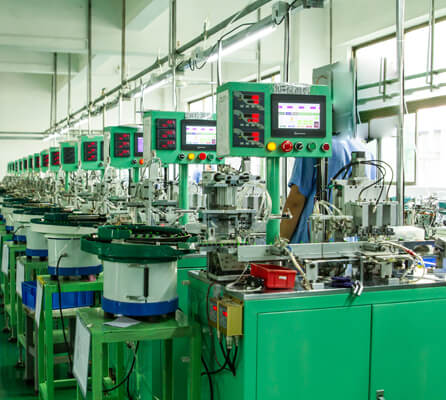 G5 Basic Micro Switch
Model Number: G5T16-T2P200
– Tightconfiguration, smallcontact gap, snap action, high sensitivity and small operating travel
– Longlife, high reliability
– Global safety approvals
– Wide operating force(7gf~600gf)
– Variety of temperature grade (25T85 25T125 25T150)
– With optional PTI grade (175V, 250V, 600V)
– Variety of levers
Operating speed

0. 1mm-1m/s(Related with actuator forms)

Operating frequency

Mechanical 60 cycles/min; Electrical 15 cycles/min.

Insulation resistance

≥ 100 Ω  (500VDC)

Contact resistance

≤ 100m Ω (Initial value)

Between each terminals of the same polarity

AC1000V, 50/60нz, Imin

Betweencurrent-carrying metal partand ground.

and between eachterminaland non -current carring metal parts

Vibration resistance

10-55HZ, 1.5mm  Double amplitude

Shock resistance

Destruction:0F> 1.0N: 1000m/s2 (approx. 100G) max.

0F≤ 1.0N:400m/s2 (approx. 40G) max.

0F> 1.0N:200m/s2 (approx. 20G) max.

0F≤ 1.0N:100m/s2 (approx. 10G) max.

Life expectancy

Mechanical >10,000, 000 cycles or 1, 000,000 cycles
Electrical >50,000 cycles or 100,000 cycles

Electrical

Min. 100, 000次/cycles(Depend on part NO.)

Weight

Approx. 6.2g(No lever).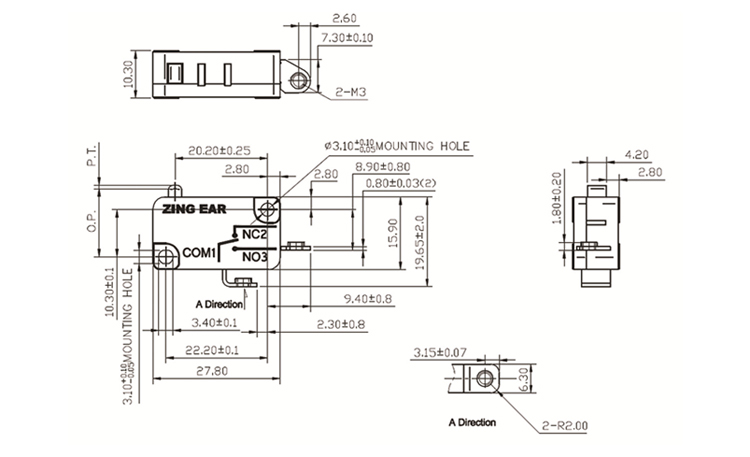 Q1: Are you a trading company or manufacturer?
A: yes.we are an original manufacturer specializing in micro switches over 30 years.
Q2: What is your MOQ?
A:Normally,We have only accept the MOQ is 100pcs.
Q3: what is the warranty time?
A: It is about 1-2 years.
Q4: Could you offer us free samples?
A: yes, Afrer the certain design or items is confirmed,free samples could be provided within 2-5 days.
Q5. what is the leading time of mass production?
A: About 2-4 weeks.
Q6: what is the capacity per month?
A:It is over 8 million pieces per month for micro switch series,and over 20 million pieces per month for keyboard switch series.