Features of G11 Micro Limit Switch
G1105-45001D01E1 is a large size limit micro switch with DPDT double break circuit code, which play an import role in electrical actuators, valve control, power station, industrial auto control (Like the mining machine), nuclear power facilities, and automotive production line, etc.
Meanwhile, this item is sealed structure with IP67 waterproof function. So it will still work well in the wet environment. The size of the  switch is in 32.2mm length, 25.5 mm width. Besides, for G11 serie, we not only have DPDT 1NO + NC but also have 2NO + 2NC for options.
What's more, the temperature for this item is 85℃, the range is from -40 to 85℃. To sum it up, this switch is widely applied and highly reliable, so it should be your perfect choice. For more details, please feel free to contact us. Thank you.
G1105-45001D01E1 Waterproof Switch Drawing and Photos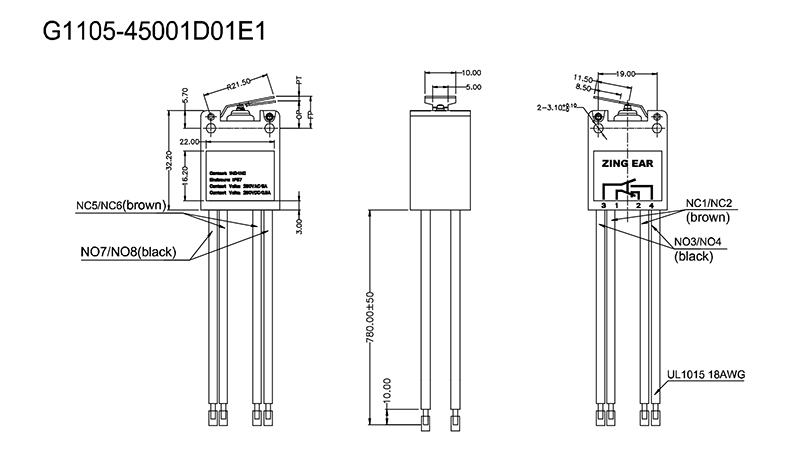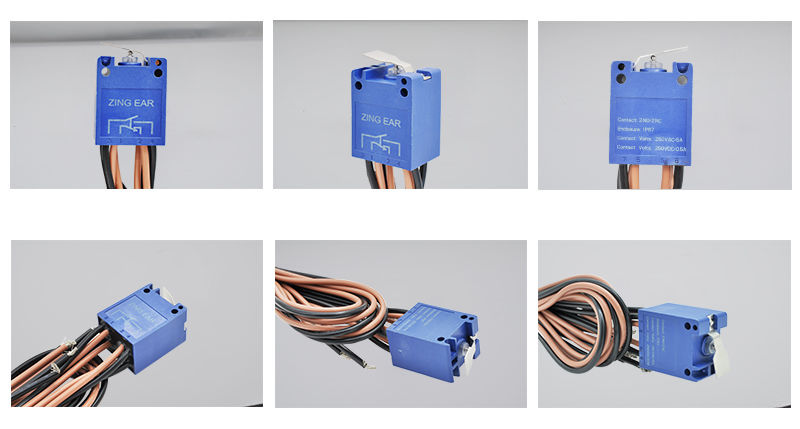 Why choose us?
Firstly, we are the factory of Zing Ear switch for many years,  so we can provide you the high standard quality micro switch products;

Secondly, we have approved by ISO9001, ISO/TS16949, ENEC, RoHS, REACH, CQC etc. Therefore, we not only can know your requirement professionally but also we provide you certificates.

Thirdly, we will help you to solve your problem in the project, because our engineer and sales will service you in the same time.

What's more, if you need other electronic components, we can help you to buy them and ship with our switch.