Short Description: This is a 5A 125/ 250VAC 30VDC 25T125 SPDT current code 3 solder terminal micro momentary switch. It has ENEC, CQC, UL, cUL certification.
Item Number
G605-150S00A-T109
Rating
ENEC/CQC: 5A 125/250 VAC 30VDC 5E4
UL/CUL:  5A/8HP 125/250VAC 30VDC
Terminal Types
Solder Terminal
Temperature
-25~125℃ (25T125)
Electrical Life
50,000cycles
Installation Hole
Φ3.4mm
Current Code
SPDT
RF
35gf Min
OF
150gf Max
OP
10.3mm
Lever Type
without lever
G605-150S00A-T109 Electronics Switch Details Description
Micro Momentary Switch Features
The G605-150S00A-T109 a 5A 125/ 250VAC 30VDC 25T125 SPDT current code 3 solder terminal micro momentary switch. It has ENEC, CQC, UL, cUL certifications to make sure the switch can meet the requirement from all over the world. Besides, no matter what terminal, lever, mounting hole, current, and voltage you want, you can tell us and we will recommend the switch for you.
Meanwhile, the switch is widely used in household appliances, communication equipment, entertainment devices. Such as the phone, air conditioner, humidifiers, Alarm, timer, pump, and so on. For more details, welcome to contact us without any hesitation.
G605 SPDT Microswitch Photos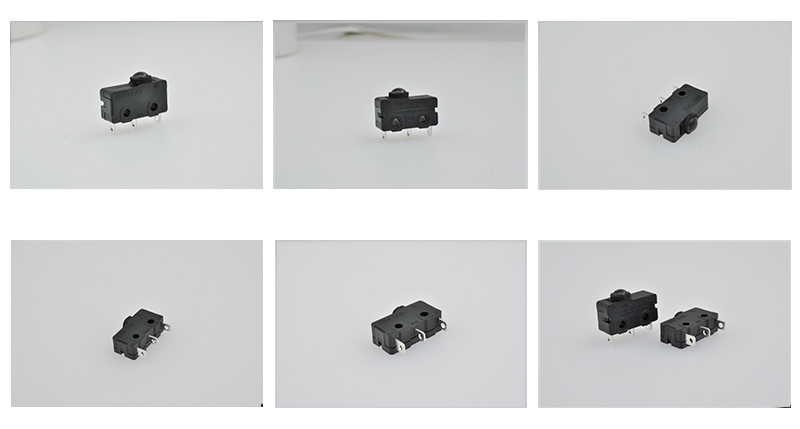 How to choose an item you want?
Huizhou Granye Industrial Co., Ltd
As an illustration, you can see the picture from the left side. It not only show the parameters of this series microswitch, but you can choose your item easily as well.
For example, if you need a switch in 0.1A 48VDC 6.3*0.8mm terminal Long straight lever SPDT 100gf operating force and MAX 85℃. You can choose our G5S05-CA100A06. However, if you are not sure, you also can tell us your requirement, we will recommend an item for you.
[contact-form-7 404 "Not Found"]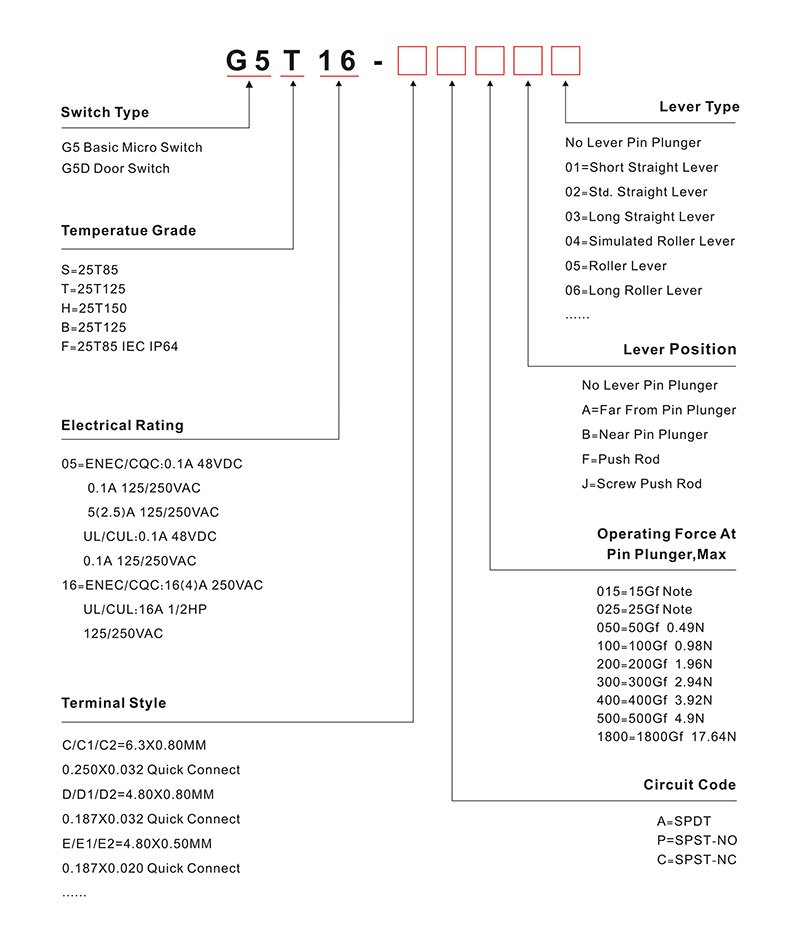 Why choose us?
Firstly, we are the factory of Zing Ear switch for many years,  so we can provide you the high standard quality micro switch products;

Secondly, we have approved by ISO9001,ISO/TS16949, ENEC, RoHS, REACH, CQC etc. Therefore, we not only can know your requirement professionally, but also we provide you certificates.

Thirdly, we will help you to solve your problem in the project, because our engineer and sales will service you in the same time.

What's more, if you need other electron components, we can help you to buy them and ship them with our switch.