| Item Number | G9110-250K00D1T |
| --- | --- |
| Rating | 10(1.5)A 125/250VAC |
| Dielectric Strength | AC 1000V RMS (50~60Hz) |
| Temperature | -40~125℃ (40T125) |
| Electrical Life | 10,000~100,000cycles |
| Dimension | 19.9mm length |
| Terminal Type | Wide Straight PCB Terminals |
| Operating Focus | 250gf |
| Lever | Pin plunger without lever |
| Circuit Code | SPDT |
G9110 Micro Switch Details
The Feature of  G9110-250K00D1T PCB Dust Proof Switch
The G91 series is a dustproof micro switch so that it can work well in a dusty environment. And the special design which can perfectly replace for some famous brand, like Cherry DB series, Burgess v4ncs Series.
Meanwhile, our microswitch has a variety of terminals and levers for options, in other words, you can use it not matter in the household appliance or industrial equipment and Auto electronics.
On the other hand, it is high quality and long life. For example, mechanical life is at least 100,000 cycles.
The small compact size can meet your requirement in dimension.
In conclusion, our G9110-250K00D1T wide straight Zing Ear PCB micro switch is widely used with high reliability, so it should be your perfect choice. 
The Drawing and Photos of G9110 Microswitch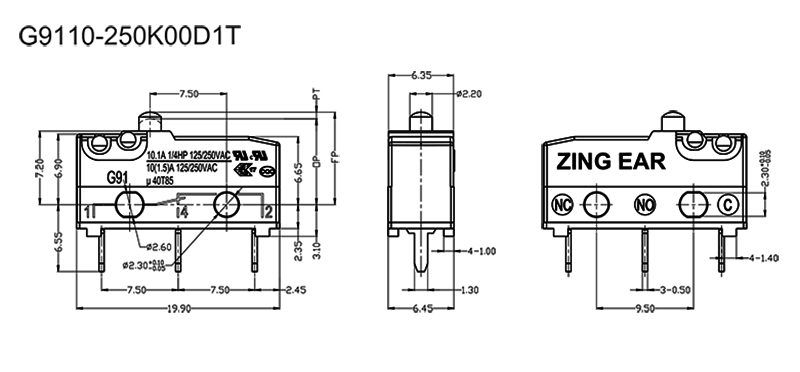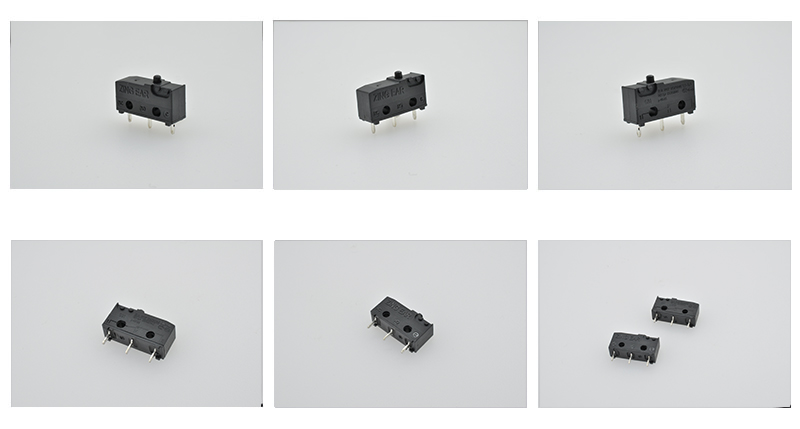 What does this item number mean for the G9110 switch?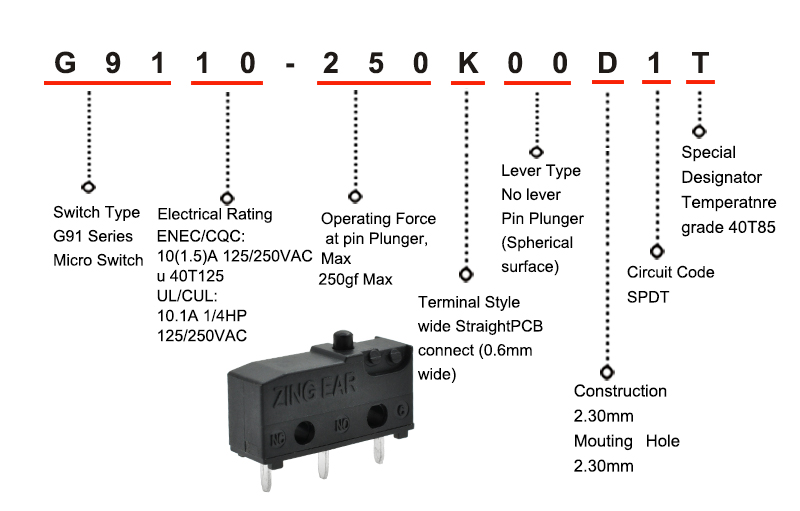 As you can see, we can do the parameters as you want. So you can contact us to tell us your request. For instance, the terminal size, operating force, lever type, and etc. all of them can be custom. Therefore, we can provide all micro switch and other product you need to you satisfactorily.