Refrigerator Door Switch Features
First of all, the door switch is part of controlling the appliance circuit of the signal. It can install in most home appliances such as refrigerator, freezer, microwave oven, disinfection cabinet or air conditioner, and so on. What's more, there are three items of appearance for customer options.
Secondly, because we are the factory of Zing ear for many years, our product is reliable and high-quality. SWD series product not only has a small compact size but also has ATEX proof certificates.
Meanwhile, the SWD switch is long travel and single-pole construction which can meet the requirement of the customer.
All in all, if you have any questions about the switch, pls feel free to let us know. We can recommend a suitable item for you.
SWD Switches Drawing & Photos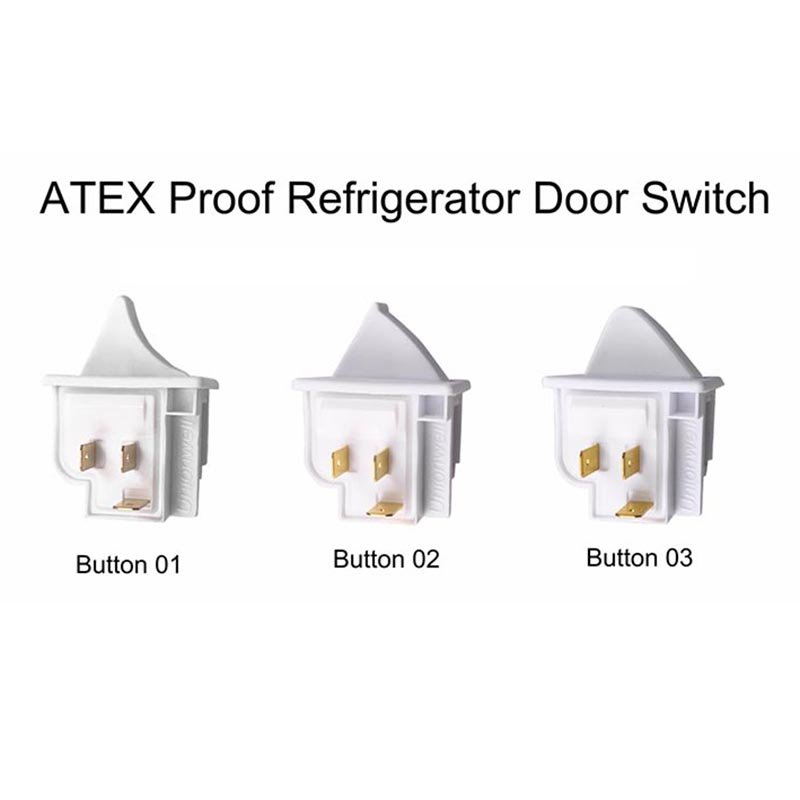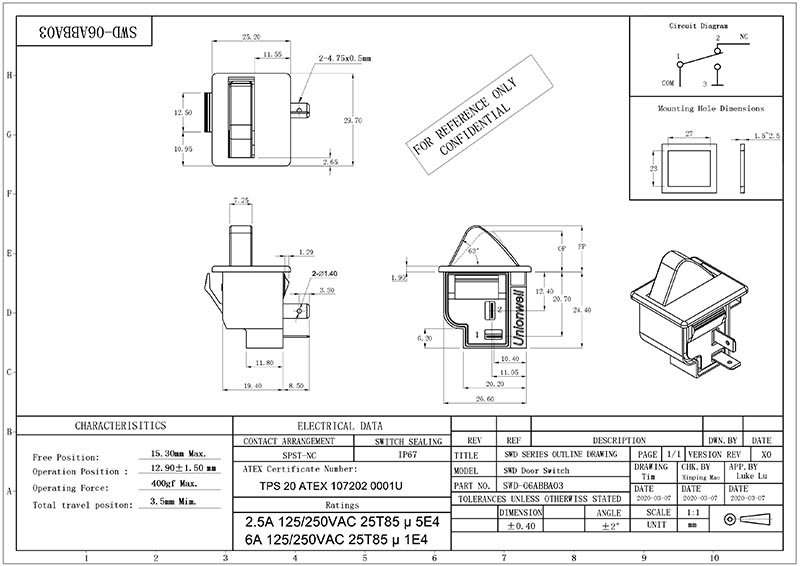 The advantage as a switch manufacturer
Firstly, Huizhou Grandye Industrial Co., LTD is the factory of Zing Ear,  so we can provide you the high standard quality switch products, such as micro switch, limit switch, dimmer switch, and so on;

Secondly, we have approved by ISO9001, ISO/TS16949, ENEC, RoHS, REACH, CQC, etc. Therefore, we not only can know your requirement professionally but also we provide you certificates.

Thirdly, we will help you to solve your problem in the project, because our engineer and sales will service you at the same time.

What's more, if you need other electronic components, we can help you to buy them and ship them with our switches together.