MT-1021 Switch Features
The MT-1021 toggle switch is small contact size and only in 8mm*13.2mm which can perfectly work in mini electronic parts. The lever can swing in 24 degrees to controls the electrical circuit open or close, I mean to control the appliance ON-OFF. So, if you need to install this item, you have better use an M6 screw to fit it because it is an M6 thread. MT-1021 rating is 6A 125VAC / 3A 250VAC and if you need others, please feel free to let us know. Meanwhile, it is a single-pole type switch, if you want other options, also can contact us to and we will recommend another to you. What's more, the switch is not only high quality but also have the UL certification.
It is widely used in musical instruments, automotive control, security, computers, communication products, household appliances, intelligent transportation, wearable devices, and so on.
Toggle Switch Drawing and Photos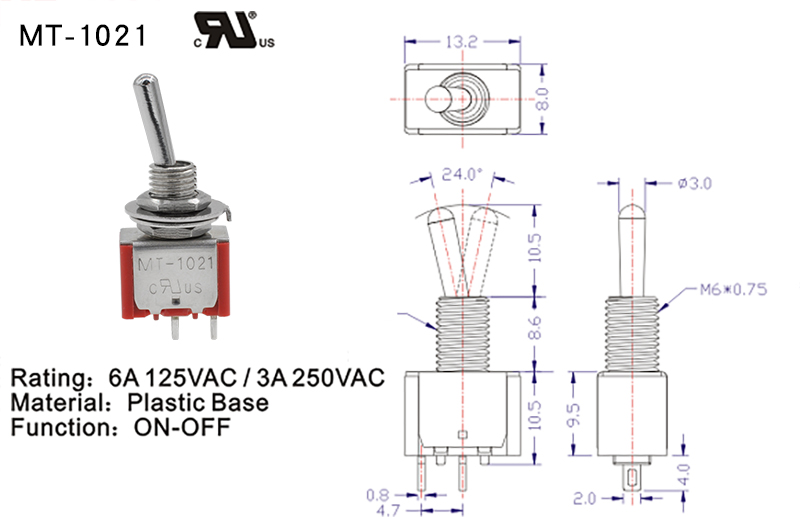 Here are the photos for this item, we also take a video as your requirement to you. We are warmly welcome customer to choose sample for test.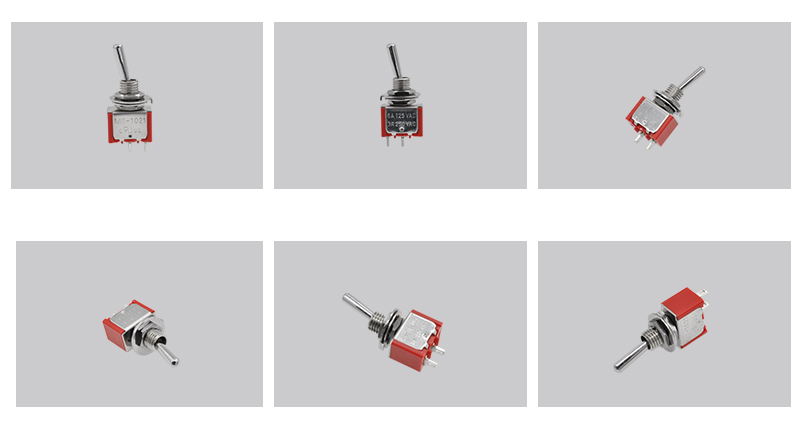 Why choose us?
Firstly, we are the factory of Zing Ear switch for many years,  so we can provide you the high standard quality micro switch products;

Secondly, we have approved by ISO9001,ISO/TS16949, ENEC, RoHS, REACH, CQC etc. Therefore, we not only can know your requirement professionally, but also we provide you certificates.

Thirdly, we will help you to solve your problem in the project, because our engineer and sales will service you in the same time.

What's more, if you need other electron components, we can help you to buy them and ship with our switch.