G303 PCB Terminal Subminiature Microswitch
Item Number
G303-130P00A53
Rating
0.1A 125/250VAC 48VDC;

3A 12VDC

Protection Level
IEC IP67
Temperature
-45~125℃ (25T125)
Electrical Life
100,000cycles (30times/min.)
Dimension
27.8mm*10.3mm
Terminal Type
Solder Terminal
Voltage Resistance
AC1000V, 50/60Hz, 1min
G303 Mini Micro Switch Details
Microswitch Fetures
About our G303-130P00A53 Subminiature Microswitch.
First of all, this is IP67 waterproof mini micro switch, which designed for water resistance and dust resistance.
Meanwhile, the switch has global safety approval. Such as, ENEC, CQC, CUL, UL and so on. 
PCB terminal is easy to install on PCB plate but we also have solder and quick connect terminal for options.
Widely used in automotive electronic and home appliance.
Drawing and Photoes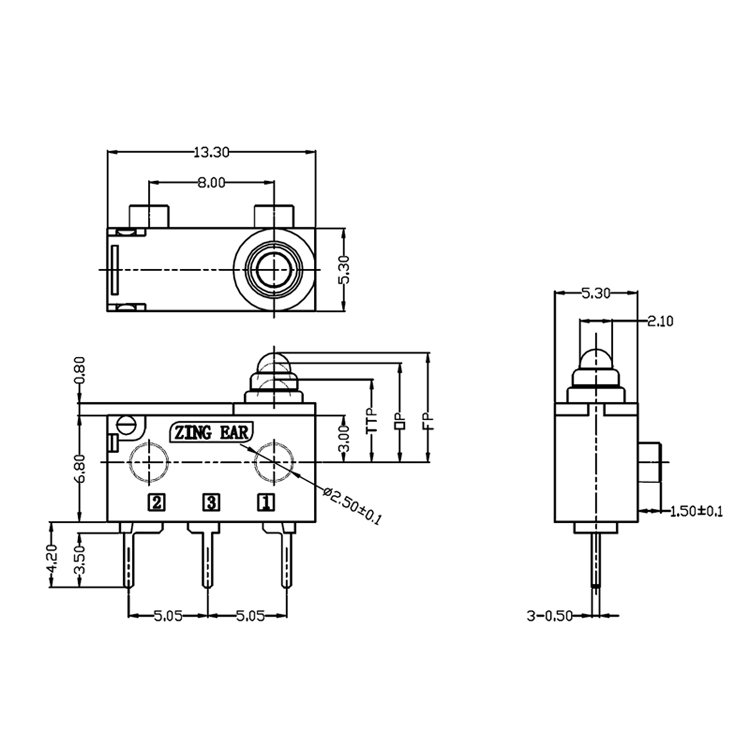 How to choose an item you want?
As an illustration, you can see the picture from the left side. It not only show the parameters of this series microswitch, but you can choose your item easily as well.
[contact-form-7 404 "Not Found"]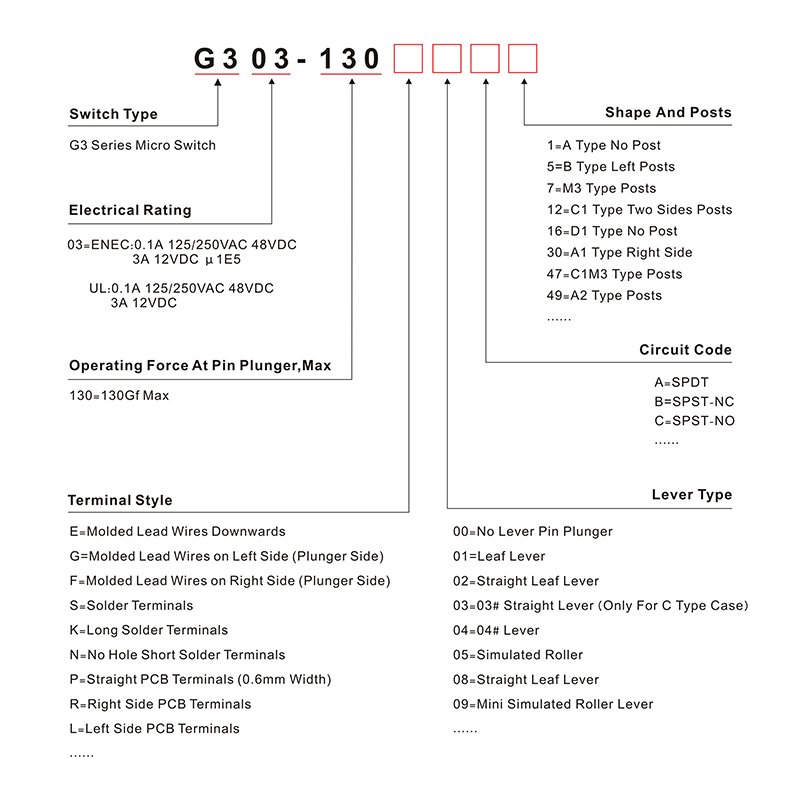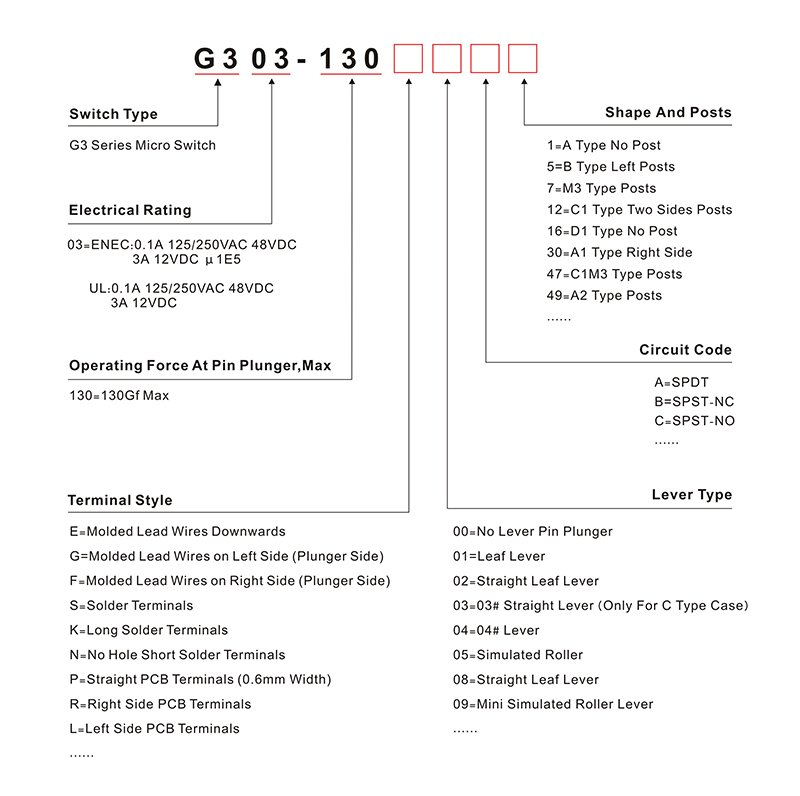 Why choose us?
Firstly, we are the factory of Zing Ear switch for many years,  so we can provide you the high standard quality micro switch products;

Secondly, we have approved by ISO9001,ISO/TS16949, ENEC, RoHS, REACH, CQC etc. Therefore, we not only can know your requirement professionally, but also we provide you certificates.

Thirdly, we will help you to solve your problem in the project, because our engineer and sales will service you in the same time.

What's more, if you need other electron components, we can help you to buy them and ship with our switch.