PBS-12B Push-button with LED Details
The Switch Features
PBS-12B series push-button switch is a 2mm travel with LED light and normally OFF function, but you also can choose the one without LED light. Meanwhile, the switch is designed with plastic material, so that it is safe for you user. 1.5A 250VAC and 2A 36VDC rating.
Drawing of This Item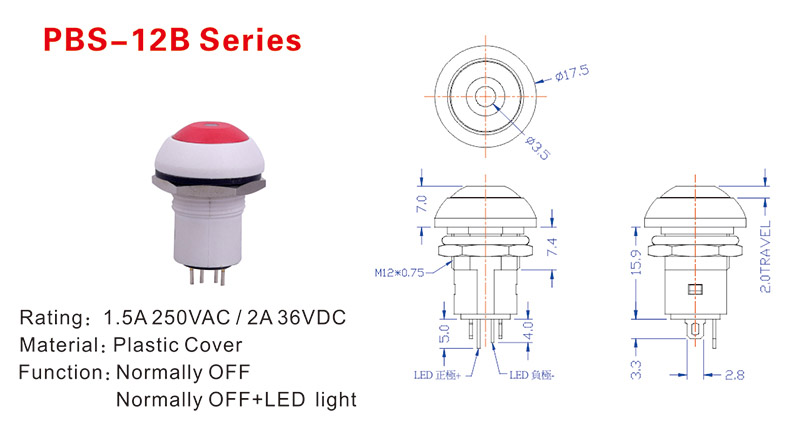 Why choose us?
Firstly, we are the factory of Zing Ear switch for many years,  so we can provide you the high standard quality micro switch products;

Secondly, we have approved by ISO9001,ISO/TS16949, ENEC, RoHS, REACH, CQC etc. Therefore, we not only can know your requirement professionally, but also we provide you certificates.

Thirdly, we will help you to solve your problem in the project, because our engineer and sales will service you in the same time.

What's more, if you need other electron components, we can help you to buy them and ship with our switch.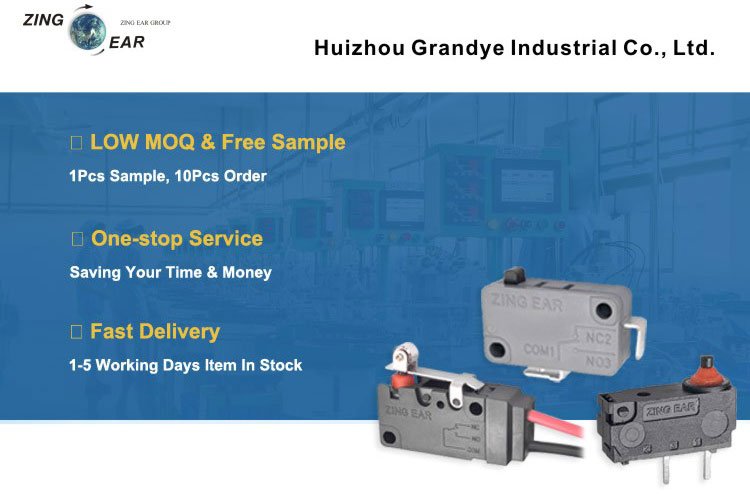 SPST Push Button Switch Normally ON or OFF 1.5A 250VAC 3A 125V
GrandyeAdmin
2021-03-31T01:57:22+00:00