Item Number
G1003-150P07A
P1 Rating
UL CUL: 0.1A 48VDC/125VAC

CQC ENEC: 0.1A 48VDC/125VAC

03 Rating
UL CUL: 1A/3A 125VDC

CQC ENEC: 1A/3A 125VDC

Temperature
-45~85℃ (45T85)
Electrical Life
6,000~100,000cycles
Dimension
12.8mm*6.5mm*5.8mm
Lever Type
Small Simulated Roller Lever 15mm 0.59"
Dielectric Strength
AC1500V, 50/60Hz, 1min
Miniature Micro Switch Features
Hi, welcome to know more about our G10 miniature micro switch.
Firstly, a subminiature size design is 12.8mm in length, so it can be installed in a small space, such as a mouse, walkie talkie, telephone, alarm, and so on.

M

eanwhile, our micro switch has a variety of levers for options, this item is without a lever but we also have other different types for your selection, like straight, roller, simulated roller, and custom lever.

On the other hand, it does not only have reliable quality but has a long life as well. For example, mechanical life is at least 1000000 cycles

. In other words, you may no need to change your switch in the working life of the machinery.

The Max. temperature for this item is 85℃, the range is from -40 to 85℃.

SPDT circuit code and PCB terminal, but this item has SPST and other terminals for you.

To sum it up, this switch is widely applied and highly reliable, so it should be your perfect choice. 
Miniature Microswitch Drawing and Photos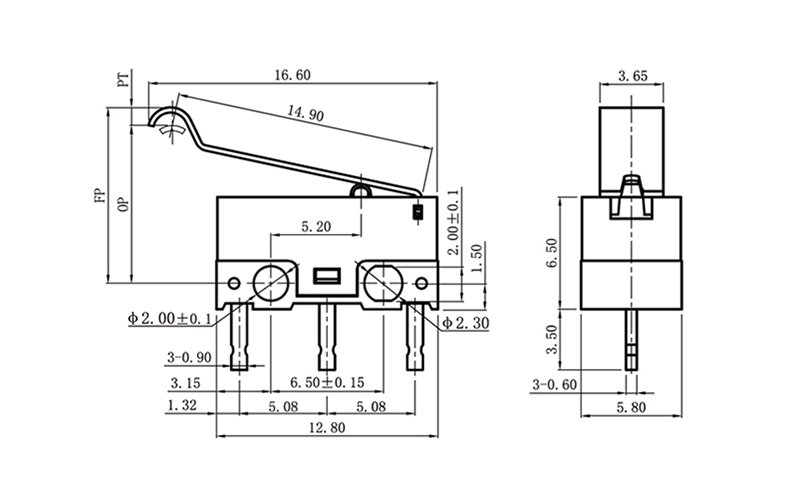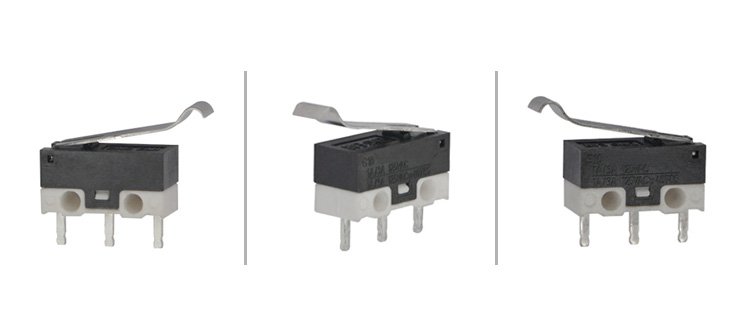 The Miniature Snap Action Switch Item Explain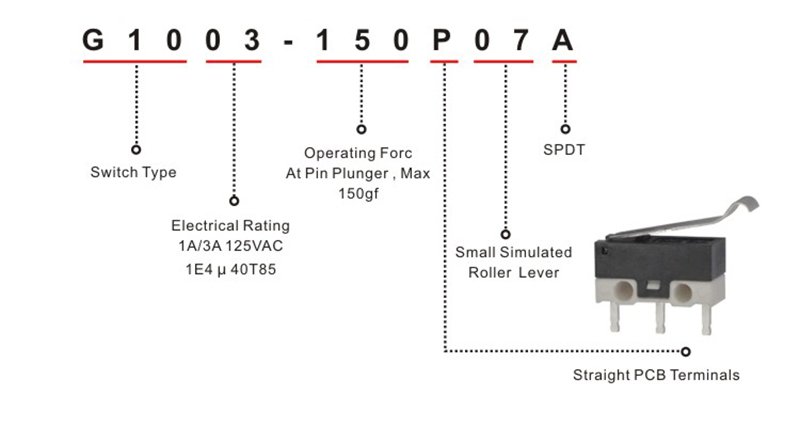 As you can see, we can do the parameters as you want. So you can contact us to tell us your request. For instance, the terminal size, operating force, lever type, and etc. all of them can be custom. Therefore, we can provide all micro switch and other product you need to you satisfactorily.
Why choose us?
Firstly, we are the factory of Zing Ear switch for many years,  so we can provide you the high standard quality micro switch products;

Secondly, we have approved by ISO9001,ISO/TS16949, ENEC, RoHS, REACH, CQC etc. Therefore, we not only can know your requirement professionally, but also we provide you certificates.

Thirdly, we will help you to solve your problem in the project, because our engineer and sales will service you in the same time.

What's more, if you need other electron components, we can help you to buy them and ship with our switch.