G10A03-150P01A Micro Switch Details
The G10 Ultra Miniature Snap-action Switch Feature
First of all, subminiature size style in 12.8 mm in length, so it can be mounted in a small interspace, such as 3D Printer, mouse, walkie talkie, telephone, alarm system, and so on.
Meanwhile, our mini button has a variety of levers for option, this thing lacks a bar yet we also have another different kind for your option, like directly, roller, simulated roller, and also customized bar.
On the other hand, it is not only has trusted top quality but has a long-life as well. For instance, mechanical life goes to the very least 1000000 cycles. Simply put, you may no need to change your switch in the functioning life of the equipment.
The Max. temperature for this product is 85 ℃, the variety is from -40 to 85 ℃.
SPDT circuit code C NC NO mini button and straight PCB terminal, yet this thing has SPST as well as various other terminals for you.
To sum it up, this switch is commonly an application and also high reliability, so it must be your ideal choice.
The G10 Miniature Switch Drawing & Photos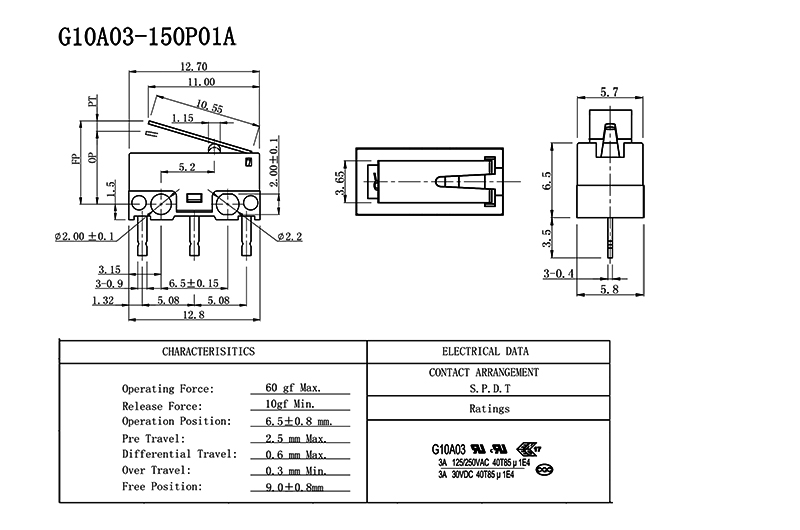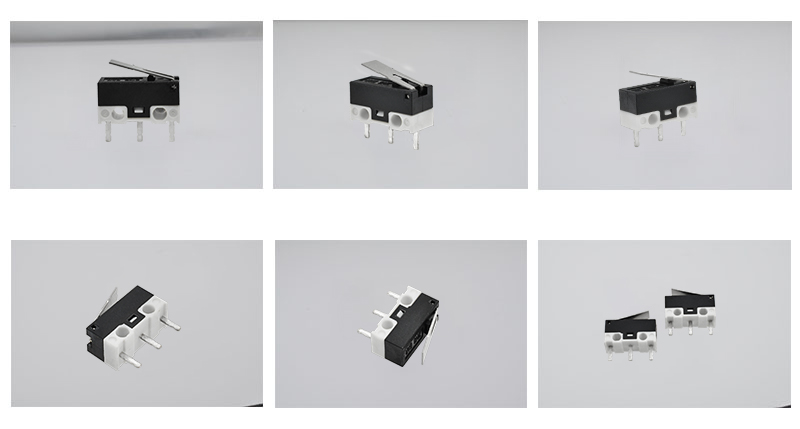 Understanding the G10A03-150P01A means
As you can see, we can do the parameters as you want. So you can contact us to tell us your request. For instance, the terminal size, operating force, lever type, and etc. all of them can be custom. Therefore, we can provide all micro switch and other products you need to you satisfactorily.