| Item Number | G306-150E00CA-300 |
| --- | --- |
| Rating | DC 30V,  0.1A(100mA), DC 14V 0.01A(10mA) |
| Protection Level | IP67 |
| Temperature | -45~85℃ (25T85) |
| Electrical Life | 300,000cycles(20times/min.) |
| Dimension | 27.8mm*10.3mm |
| Terminal Type | Leaded wire |
| Voltage Resistance | AC1000V, 50/60Hz, 1min |
| Circuit Code | SPST Normally Open |
| Post Type | M3 |
Car Door Handle Micro Switch Features
Zing Ear G306-150E00CA-300-T001 IP67 is a waterproof electrical micro switch with a plunger and 2 wires. So it not only can be used in a wet environment even on a rainy day but is suitable for automotive cars (like the Cadillac STS door handle), trucks, forklifts, home appliances, electronic equipment, etc.
The rating of this item is 0.1A 30V DC and 0.1A 14VDC. In order to meet different countries' requirements from all over the world, it has got the ENEC, CQC, UL, and CUL certificates.
Meanwhile, G306 not only has reliable quality but also has a long service life. For example, the minimum mechanical life is 300000 cycles. Therefore, you may no need to change the switch in the working life of the machinery.
In addition, the G306-150E00CA door handle micro switch is in an SPST NO circuit code without a lever. However, we also have other different options for this item such as SPDT, SPST NC, different levers, wire type, operation forces, terminals, and so on.
In conclusion, this item should be your best choice. 
More Details Product Information for G306 Micro Switch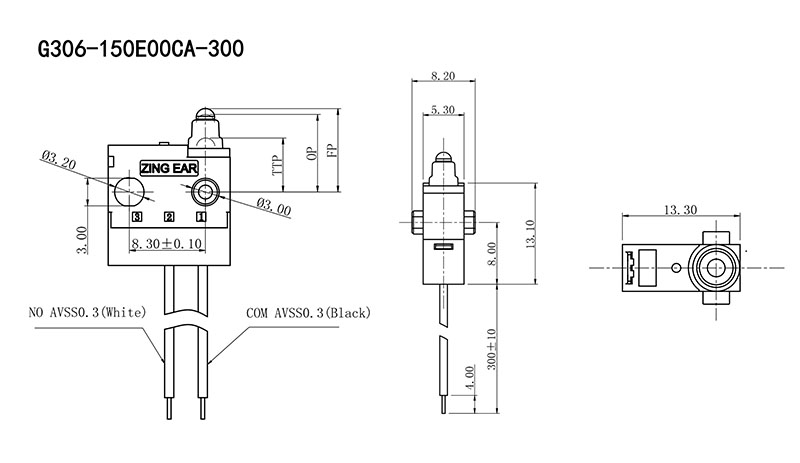 On the other hand, if you need some FREE SAMPLES please feel free to contact us, we not only provide samples for free but provide a ONE-STOP solution to solve your project problem.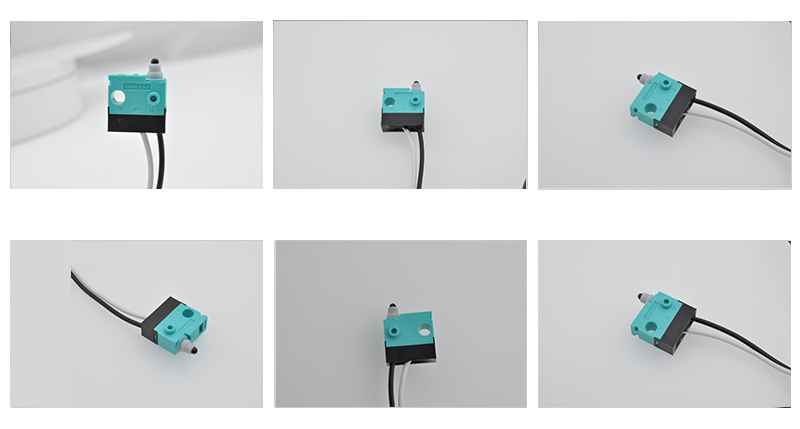 How to choose a microswitch item?
For example,  you can see the picture from the left side. It not only shows the parameters of this series microswitch, but you can choose your item easily as well.
[contact-form-7 404 "Not Found"]