| Item Number | G5W11-WP200A07-W2430 |
| --- | --- |
| W1 Rating | 0.1A 48VDC, 0.1A 125/250VAC |
| W2 Rating | 5A 48VDC 30VDC 125/250VAC |
| W3 Rating | 10A 125/250VAC, 0.5A 122VDC, 0.25A 250VDC |
| Electrical Life | 2E4 to 10E4 |
| Dimension | 33mm Length, 15.9mm width |
| Terminal Type | Lead wire |
| Voltage Resistance | AC 1500V RMS (50~60Hz) |
| Operation Force | 200g f |
| Current Code | SPST normally open |
| Lever Type | 07# roller lever |
G905 Micro Switch Details
G905 Forklift Seat Switch Featrues
The G5W11 micro switch is IP67 waterproof and dustproof so that you can use it in a wet and outdoor environment.

M

eanwhile, our microswitch has a variety of terminals and levers for options, in other words, you can use it not matter in the home appliance, industrial equipment, electronic devices, auto equipment, agricultural & office equipment, and Auto Parts.

On the other hand, it is high quality and long life. For example, the electrical life is from 20000cycle to 1000000 cycles

.

What's more, this model is a special design for forklift seat switch with bellows and connector. The small compact size can meet your requirement in dimension.

The model not only has UL and CUL certifications but also has ENEC and CQC certifications.

In conclusion, our micro switches are widely used with high reliability, so they should be your perfect choice. 
The Drawing and Photos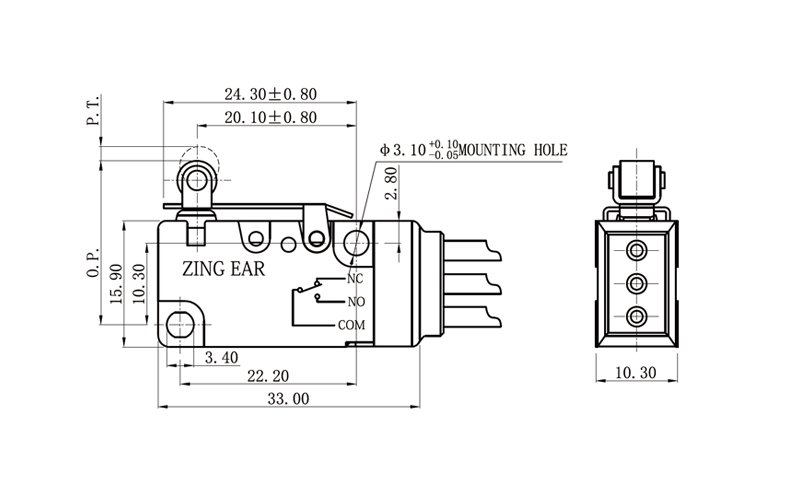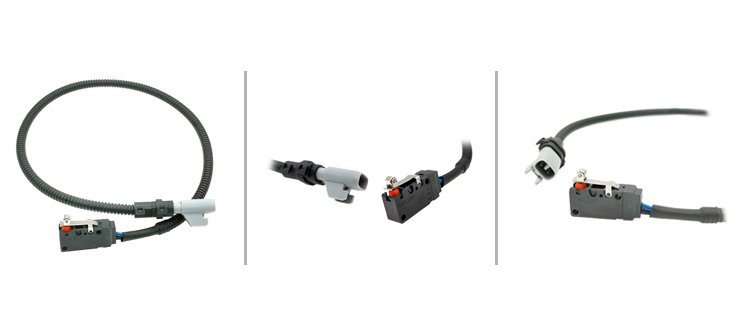 What does it mean for the item number?
The G5W11-WP200A07-W2430-G168 is a part number to represent the parameters of this model. For example, the "W" means the temperature grade is 40T85 and IEC IP67. Meanwhile, the "-WP200A07" means this model is the lead wire, and SPST normally open circuit code with 200gf max operating force at pin plunger. 07 is the lever number.