| Item Number | G306-150S31AA-T001 |
| --- | --- |
| Rating | DC 0~30V,  0.1A, DC 0~14V 0.01A |
| Protection Level | IEC IP67 |
| Temperature | -45~85℃ (25T85) |
| Electrical Life | 300,000cycles(30times/min.) |
| Dimension | 27.8mm*10.3mm |
| Terminal Type | Solder Terminal |
| Voltage Resistance | AC1000V, 50/60Hz, 1min |
| Operation Force | 150g f |
| Current Code | SPDT |
| Lever Type | 31# Simulated Roller Lever |
G306-150S31AA-T001 Mini Snap Switch Details
Miniature Action Switch Feature
About our G306-150S31AA-T001 miniature snap switch
Firstly, the rating of this item is 0.1A 30V DC and 0.1A 14VDC. and because of the low DC voltage, it is suitable for Automotive switch.
Secondly, besides the simulated roller lever, G306 micro switches have a variety of levers for options.
Thirdly, 13.3mm length small size design with post and installing hole.
They not only have reliable quality but have a long service life as well. For example, the mechanical life is at least in 300000 cycles. In other words, you may no need to change your switch in the working life of the machinery.
On the other hand, it has IP67 waterproof rate certification so that we can use it in a wet environment especially on a rainy day.
SPDT circuit code design and with 3 terminals or 3 wires but if you need SPST NC or SPST NO design is also available.
G306-150S31AA-T001 is not only a micro switch in cars but also in trucks, forklifts, Home appliances, electronic equipment, etc.
Drawing and Pictures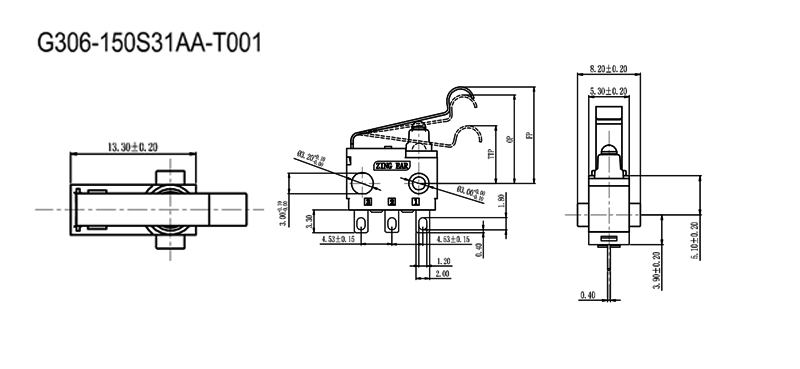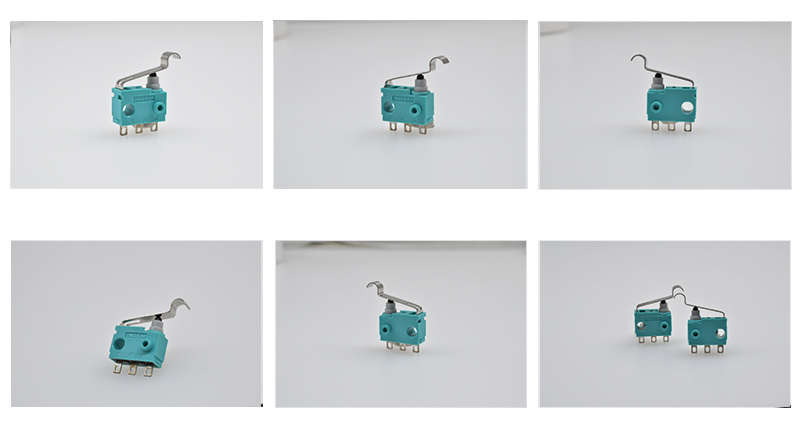 How to choose a snap switch from us?
As an illustration, you can see the picture from the left side. It not only show the parameters of this series microswitch, but you can choose your item easily as well.
[contact-form-7 404 "Not Found"]