Pull Chain Switch Features For ZE-110
Zing ZE-110 switch is a popular item on the market and extensively utilized in the ceiling fan to control the power supply. The plastic and phenolic product likewise ensure operating security. What's more, this item likewise has UL, CSA, and also CQC certifications to fulfill your demand for product quality
The ranking is 3A 250VAC/ 3A 125VT, 6A 125VAC/6 125VL so it can operate in the voltage in most of the nations. On the other hand, the switch in 6A, as well as 3A, are the regular existing to utilize. If you require the various size for screw heads (details see the A length in the illustration), we additionally can offer you, 7mm, 9mm, 11mm, and also 14mm sizes are readily available. Because there are have more than 50 computers of things for this switch, any kind of requirement you might need, please feel free to contact us. We will certainly provide the product to you. We wish we can establish a long-lasting collaboration partnership with your business.
Pull Switch Datasheet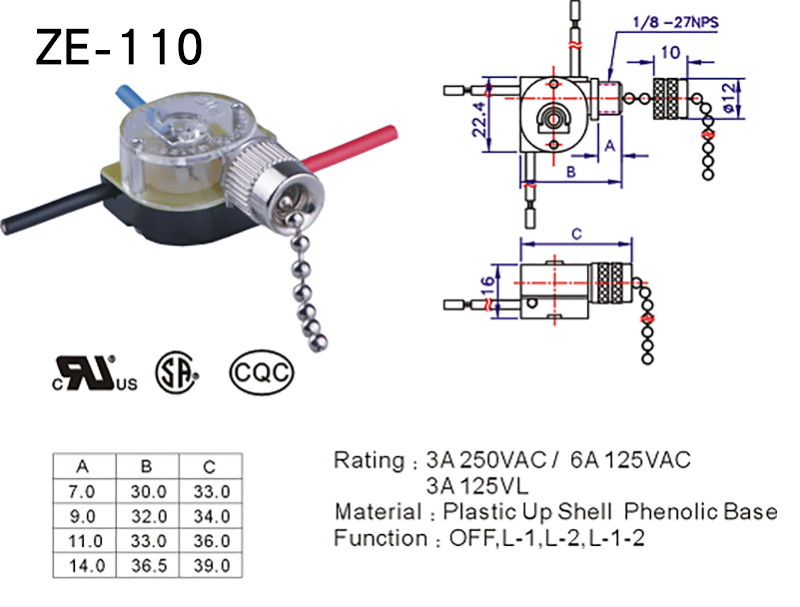 ZE-110 Photos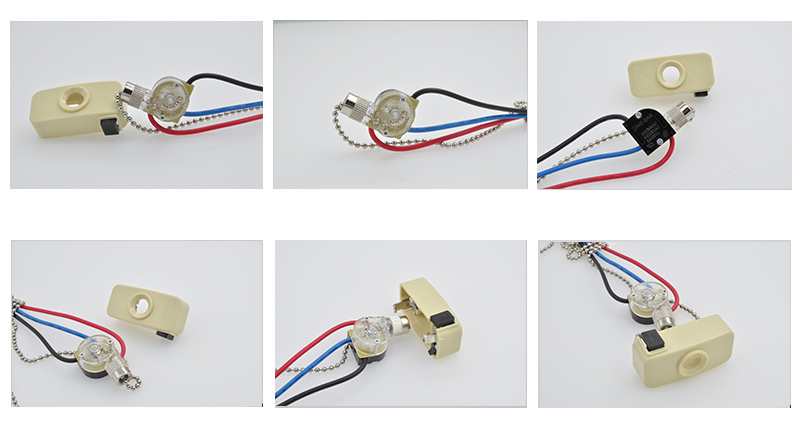 Why select Zing Ear Switch?
To start with, we are the factory of Zing Ear switch for many years, so we can offer you the high basic high-quality micro button products;
Secondly, we have actually approved by ISO9001, ISO/TS16949, ENEC, RoHS, REACH, CQC, and so on. Consequently, we not just can understand your demand professionally, yet also we supply you with certificates.
Finally, we will help you to fix your trouble in the task, because our engineer as well as sales will certainly service you at the same time.
What's more, if you need other electron parts, we can help you to acquire them as well as deliver with our button.